UNDERSTANDING COMMUNITY VOICES
As a community or municipal organization, it's essential to engage all of your audiences. Whether it's the general public, staff, board members, volunteers and more, you need to ensure your messages get through and that your story resonates with your diverse community.
Greenleaf Media specializes in dynamic marketing for municipalities and community organizations. We'll help you share your story in a meaningful way through web design, integrated branding, marketing services and multimedia projects.
Dynamic Web Design

Greenleaf Media develops custom web systems for community organizations and governing municipalities. Unique community-based features in your web design can include: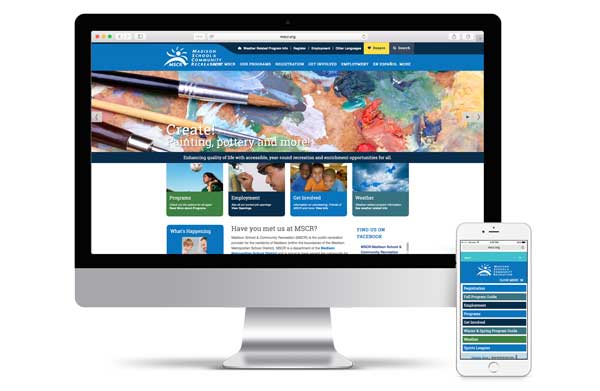 Interactive event calendar with online registration
Resource library and site search
Blog posts
Online applications and forms
Document manage for minutes and agendas
Multi-lingual site translation
Online payments, donations and e-commerce
Social media integration/share options
eNewsletter and mailing list sign-up
Responsive mobile friendly design
Third-party payment integration
Integrated browser based web editor
Modular system with 1000's of add-ons
Integrated Marketing
Greenleaf also offers integrated marketing services for municipal and community organizations, including: email marketing, brochures & newsletters, annual reports, radio & television ads, print advertising, tradeshow displays, mobile apps and logos/branding.
Some of our community and municipal clients:
Briarpatch Youth Services
City of Monona
City of Waterloo
Department of Natural Resources
Goodman Center
Madison School & Community Recreation (MSCR)
Manitowoc Public Utilities
Wisconsin Council of the Blind
Wisconsin Council on Children and Families