You don't want to be a commodity.
Nobody remembers a commodity. Nobody pays a premium for a commodity or tells their friends about it. If your customers aren't making a conscience decision to choose your product or service over another, then it's time to rebrand.
First, you need to identify why you're not connecting with your audience. How did you get to this point? What problems will your rebrand solve?
Here are 5 compelling reasons to rebrand:
Your messaging is unclear.
What's the first thing customers think of when they hear your brand name? What expectations do they have? Your messaging should work to establish positioning with your audience. If your messaging is unclear, it's impossible to create the positioning you want.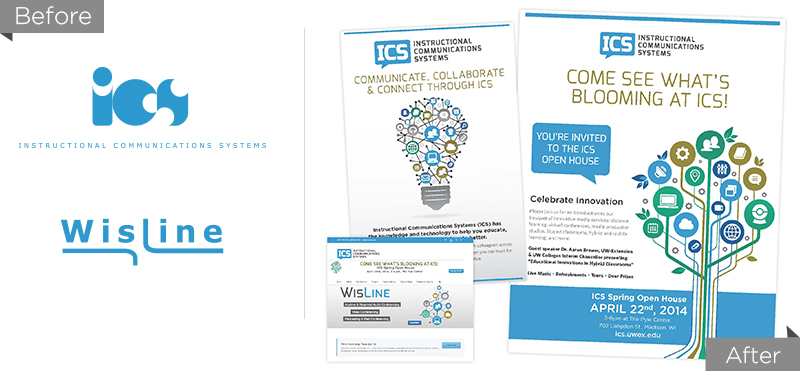 Instructional Communications Systems (ICS) had relied primarily on word of mouth referrals and its service offerings were not clearly defined. Greenleaf Media partnered with ICS to strengthen its positioning with a rebrand. Essential components of the rebrand included clarifying and simplifying messaging as well as redesigning the ICS logo.

You need to change customer perception.
Despite your best efforts, perception of your brand may not match your desired positioning. A rebrand can help change customer perception and reposition your brand.

A few years ago, the 150-year-old luxury brand Burberry was at "risk of being dismissed as frumpy and over-extended," and even considered by some as gangwear. Part of the brand's revamp included redesigning products and using high-profile celebrities like Kate Moss and Emma Watson to change this perception.

Your overall marketing strategy has changed.
Your branding should reflect your overall marketing strategy. When that strategy changes, your branding needs to change with it.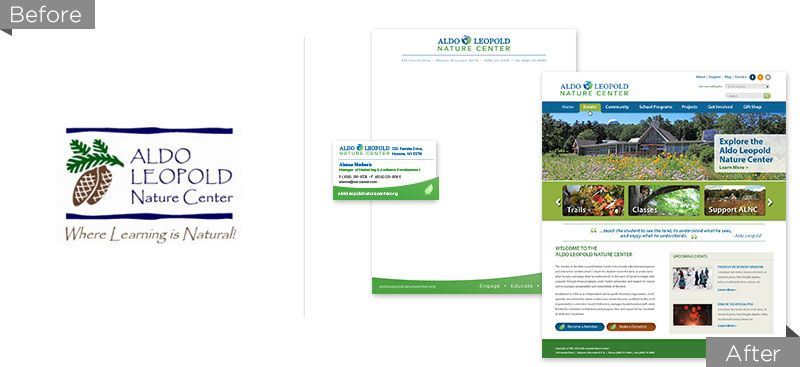 Aldo Leopold Nature Center began as a nature center surrounded by trails and evolved into two campuses with high-tech learning exhibits. The Center's strategy changed in order to promote its interactive exhibits as well as its trails, programs and the facilities themselves. Greenleaf helped execute the new strategy with a rebrand that included a new logo, website and collateral materials. The rebrand reflects the Center's complete offering while still honoring its commitment to nature.

Your brand lacks cohesiveness.
Your brand should offer customers a familiar experience at every touchpoint if you ever hope to be memorable. Visually, this means creating a cohesive brand identity and following graphic identity standards—using your logo, fonts and colors consistently to create a recognizable image.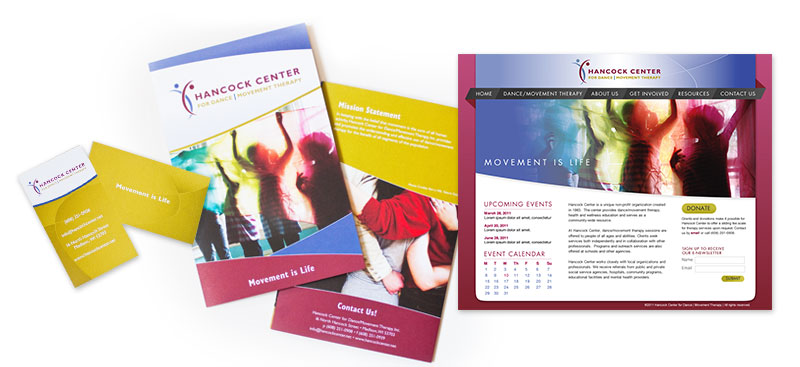 Greenleaf rebranded the Hancock Center to update a fragmented, outdated identity and create a cohesive, recognizable brand.

Your business structure has changed.
Oakleaf Medical Network and Oakleaf Surgical Hospital were, until recently, owned by the same group and shared the Oakleaf branding. The two were forced to separate in response to a new law, and Oakleaf Medical Network took the opportunity to focus on growing its membership and strengthening its brand.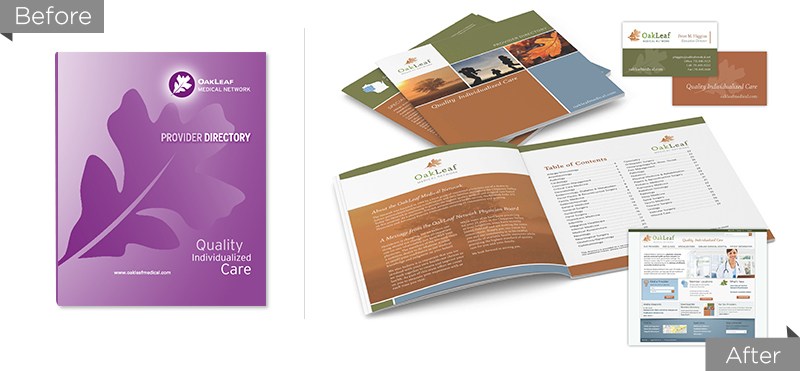 Greenleaf Media helped OakLeaf Medical Network rebrand to align with the Network's new goals yet honor its ongoing relationship with Oakleaf Surgical Hospital. The new logo and graphic identity are sophisticated, modern and warm, reflecting the brand's mission to provide quality personalized healthcare and appealing to independent physicians and patients.
Revitalize your brand
A successful rebrand is more than a revamped logo. It requires a sound strategy and a vision that inspires your stakeholders to see your company in a new light. A rebrand solves problems. It makes promises. It separates you from the competition. It creates an emotional connection with your customer.
Need help figuring out if a rebrand is right for you? Give us a call.