Are you on THE map? That is, Google Maps?
Today's web and mobile users are relying more heavily on Google Maps (formerly Google Places) to locate a business. If you're not featured where people are looking, you could be losing market share with potential customers.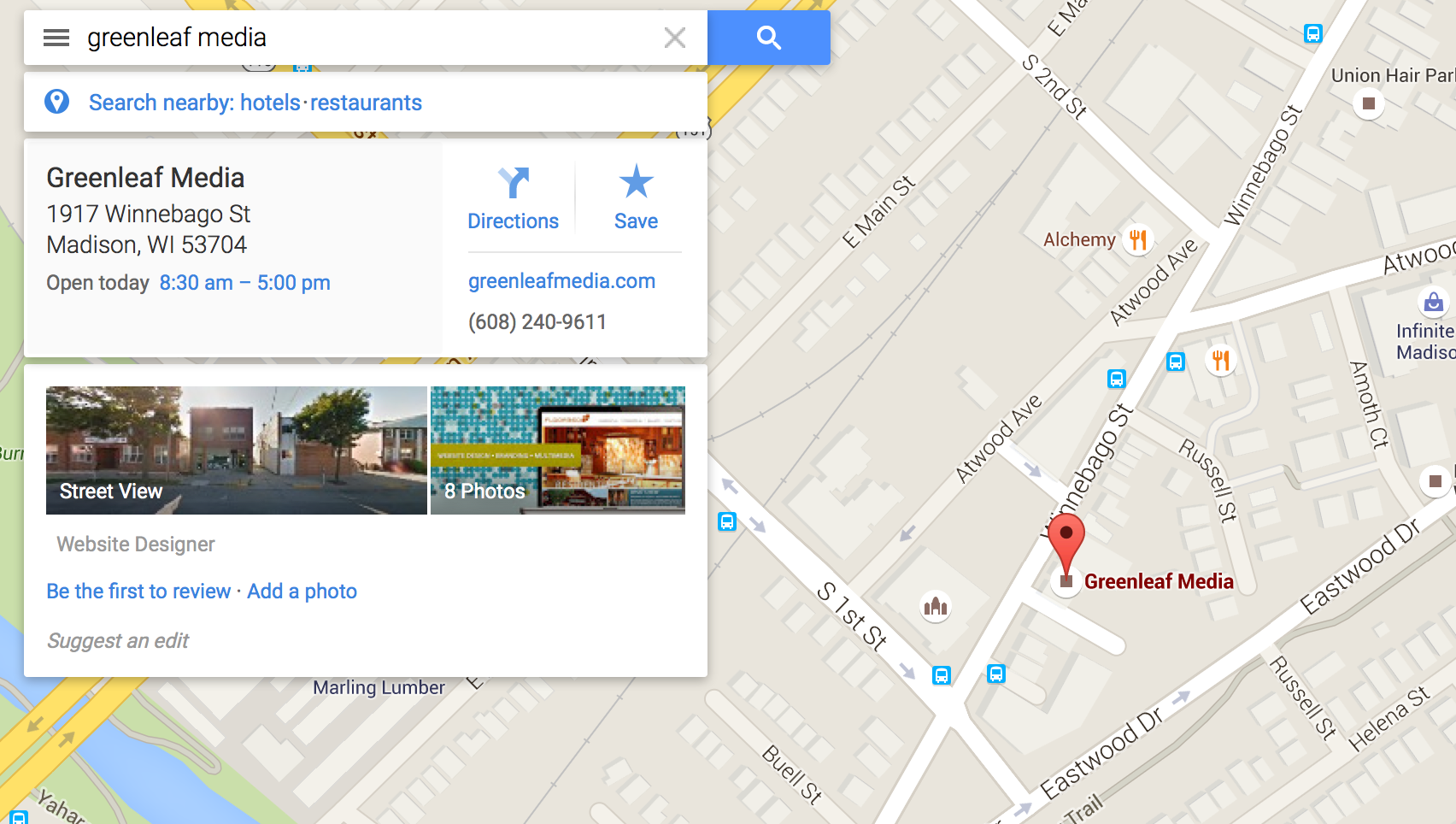 Google My Business
Creating an account on Google My Business (GMB) gets your business info listed on Google's Search, Maps and Google+, helping customers find you on any type of device. It's easy to manage your presence (including multiple business locations) all in one place, from a single dashboard.
Adding data to your profile – like your business phone, directions or hours of operation – helps provide your customers with valuable information and can help improve your ranking in the map listings. The more detail you provide, the better.
Asking your best customers to add positive reviews can help beef up your profile. People rely on the experiences of others when making purchase decisions and look to positive business reviews for assurance. And, not surprisingly, having a few good reviews will also help increase your ranking among your competitors.
To write a review click the Write a review button in a Google search listing or on the About tab within Google+.
Google+ Isn't Dead
You may have heard the recent news that Google has made a few big changes to its social network Google+ (alternately called Google Plus or G+). This announcement caused a frenzy of news articles that Google+ is dead. Not true.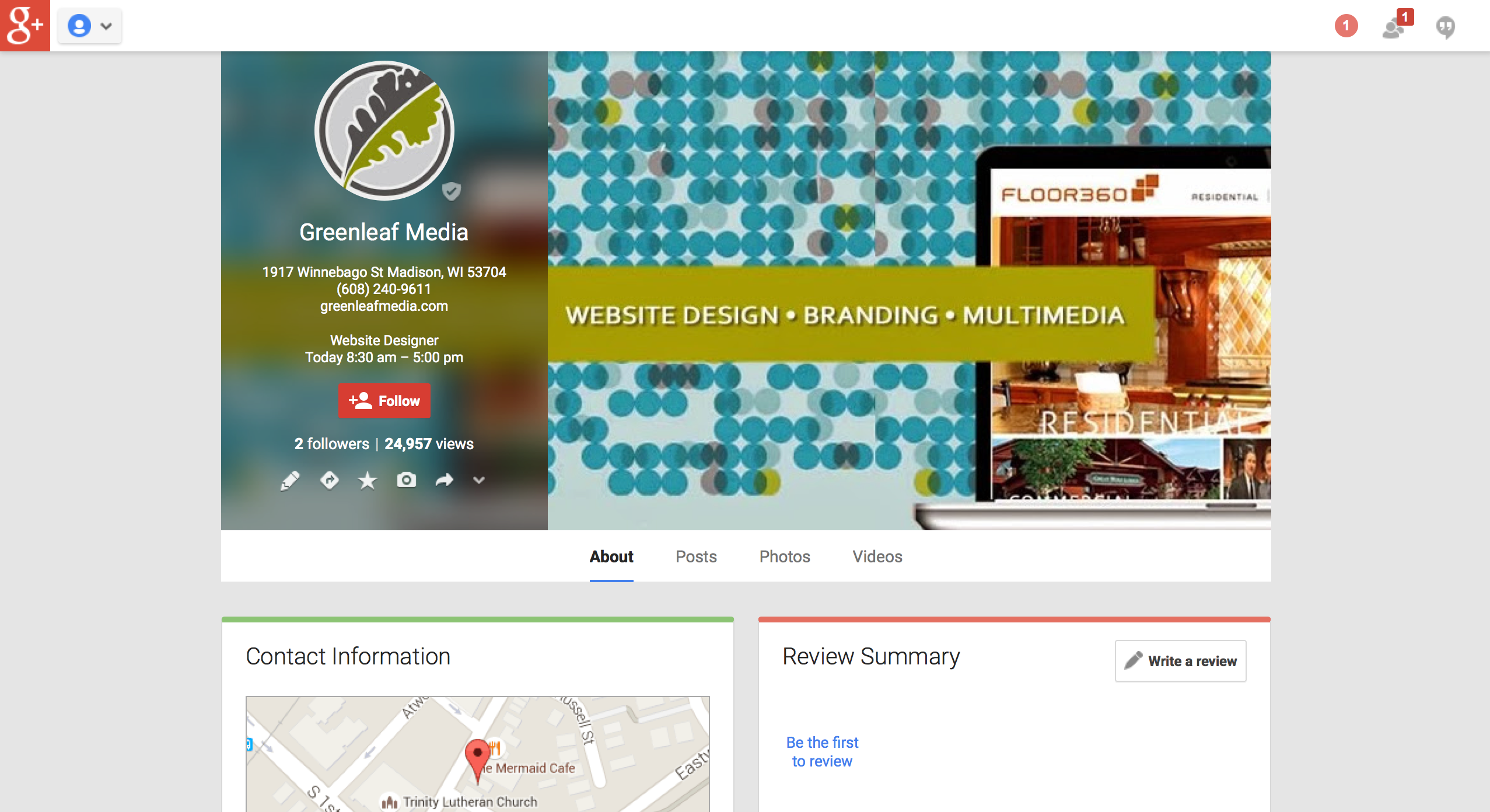 In May 2015, Google+ added Collections allowing users to group posts by topic, similar to Pinterest boards. As a business, you can now better share exactly what your followers (and the millions of users able to search for you) love to see.
Google Cleans House
On July 28, 2015, Google began shutting down all unverified GMB accounts. If your business previously created an account but you were never verified… don't panic. It's fairly straightforward to create a new page for your business and verify the listing.
If you previously used Google Places for Business or Google+ Pages to manage your business information, your account has been automatically upgraded to GMB.
No matter what functionality changes happen in the future, Google products are always going to be great locators for your business. And, maintaining your presence on any or all of Google's properties, will certainly help push your listing higher in their search results.
To stay up-to-date on what's happening for Google and the web, subscribe to the Greenleaf Media newsletter.