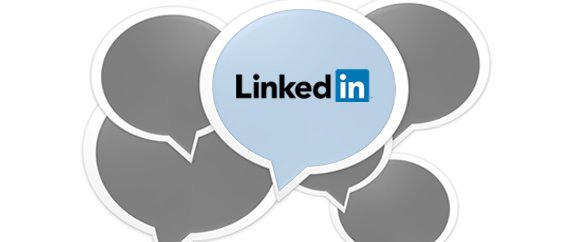 With so many social networking platforms and interactive opportunities available today, it's hard to know which to choose… especially as a business.
When you want to target a professional user base, look to LinkedIn. LinkedIn is easy to manage, and professionals turn to the platform for business to business (B2B) interactions. Add the fact that the platform can boost search engine listings, and LinkedIn becomes an ideal place to create, manage and grow a company's online presence.
LinkedIn: A rich tool for business
Worthwhile content, not just fluff
LinkedIn users share value-based content, news and stories geared to encourage professionals to learn, research and connect.
Generating leads
You can see who has viewed your profile and posts on LinkedIn. Monitor these visitors and reach out to them to cultivate business relationships.
Reaching qualified candidates
LinkedIn job postings are sent to candidates with the right skills and experience, even if they aren't actively seeking a new position. Professional positions that focus on sales, marketing, web and social media tend to get the best response.
Driving people to your website
LinkedIn drives traffic to business websites. Many users search LinkedIn for company information, just like Google. If your profile is incomplete or has broken links, you may have lost web traffic without even realizing it.
And, companies with an updated LinkedIn presence get an additional listing in near the top of Google's search results. You'll give searchers an extra way to find you, while edging your competition down the results page.
The start to a great presence
1.

Build your personal profile. Include a great headline, a good picture and a nice description of what you do at your company. Be sure to connect with your company page!

2.

Create an attractive company page. If you don't already have a company page, build one! Then add a nice looking image and logo, include a keyword-rich description (search engines love this) and ensure your information is accurate.
Here's help

3.

Take your company the extra mile. Use showcase pages to spotlight a brand, an annual event or a special initiative to a targeted audience. Showcase pages are very visual and provide added search benefits.
What to do.

4.

Grow your network. Reach out to your professional contacts to increase your list of 1st connections. Ask them to follow your company page.

5.

Get interactive on the feed. Post, share, like and comment from your personal profile and company pages to be perceived as a content leader. But take care not to get too "salesy" with your messages!

6.

Join groups. Joining groups and adding meaningful discussion is a prime way to build credibility and make new connections with people in your industry or potential customers.
This is just a sample of the growth opportunities accessible through LinkedIn. Benefits like database mining and searchable content are also available. Premium (paid) accounts offer expanded messaging and search tools, but for most users, a free LinkedIn account is more than adequate for building business.
For information on optimizing your business in search results (SEO) or tips on getting your business out there with customers, give us a call.