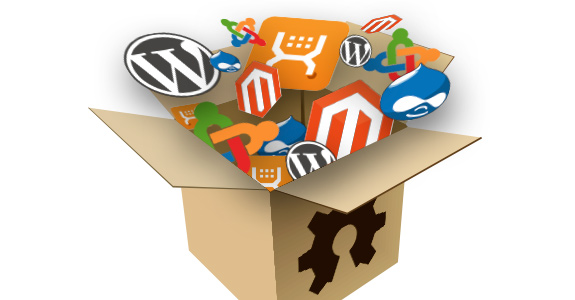 If you're interested in developing a new website, one of your first decisions is the type of web framework to use: open source or proprietary. But what's the difference? And which is better?
Open Source: It's Free
When thinking of open source, the first words that come to mind are "free" and "accessible." With an open source CMS (content management) system, source code is available for ongoing customization and editing. Web developers are able to create designs, themes and specialty plug-ins to meet desired specifications.
Pros
+ Free or inexpensive licensing.
+ Web platform includes all basic functions including built-in web editor.
+ It's your site. You own the website outright.
+ Highly customizable – 1000's of plug-ins are accessible or can be developed/customized to meet specifications.
+ Support can be readily obtained from a large community of developers.
+ Continuous improvements – Regular updates are available, particularly for SEO, social media and security.
Cons
- Some advanced functions (like e-commerce) may require customization.
- Available plug-ins and themes can vary in quality.
- Tech support is not built-in; ongoing support is provided by your web developer and the wider development community.
Examples of open-source web software include: Joomla, Drupal, WordPress, X-Cart and Magento (e-commerce).
Proprietary: Pay-to-Play
With a proprietary web system, a single company develops the software and retains ownership of the source code, so all modifications and customizations would need to be handled by that company. You generally don't own the software; you're just paying to use it.
Pros
+ Offers a targeted set of features, out-of-the-box.
+ May offer advanced web features specific to your industry.
+ Installation is usually straightforward.
+ Tech support for set-up and maintenance is generally provided by a single company.
Cons
- Requires ongoing payments for use and installation.
- Once you stop paying usage fees your site no longer exists.
- Limited features and possibilities for customization.
- Customizations can be quite expensive, and in some cases may not be possible.
- May be difficult to export data if you decide to change web systems.
What's the Right Answer?
Truthfully, a universal "right" answer doesn't exist. Our web experts make the best suggestion based upon the requirements of each project … but more often than not we recommend open source CMS systems for web development.
Open source software offers a high quality CMS system with unlimited customization for less expense overall. These systems can be a great option for sites that require special features, custom programming, e-commerce solutions, reservations/registrations or other specialized additions.
The real key to any successful web development project is to pick the right web partner to assist you. If you're interested in more information or are ready to get your project started, reach out to the Greenleaf Media web team. We're here to help.