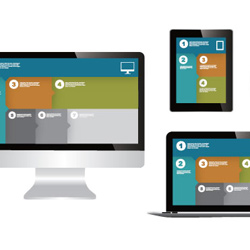 Experts are predicting the "death" of the mobile web in 2014.
Wait a minute…what? Does that mean you don't have to worry about what your website looks like on smartphones and tablets?
Exactly the opposite.
It means you have to start thinking beyond traditional mobile. You have to consider what your website is going to look like on every screen imaginable—from smartphones, to TVs, to screens that haven't even been invented yet. The sky's the limit on how "smart" everything is about to become.

Learn how to keep your website alive now and into the future.