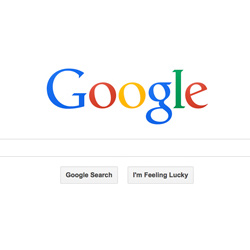 Wikipedia founder Jimmy Wales said, "If it isn't on Google, it doesn't exist."
This probably holds true for the people who perform 100 billion Google searches every month. Many of them are your customers or prospects looking for products or information you provide. But are they finding it? Do you exist?
Experts estimate between 67%–86% of search engine market share belongs to Google. And your position on Google's search engine results page (SERP) matters.
So, how do you get to the top of the first page of Google to get those precious clicks to your website?