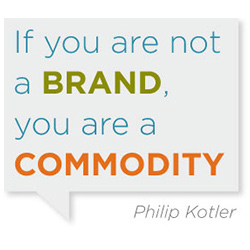 If you are not a BRAND, you are a COMMODITY. –Philip Kotler
You don't want to be a commodity.
Nobody remembers a commodity. Nobody pays a premium for a commodity or tells their friends about it. If your customers aren't making a conscience decision to choose your product or service over another, then it's time to rebrand.
First, you need to identify why you're not connecting with your audience. How did you get to this point? What problems will your rebrand solve?