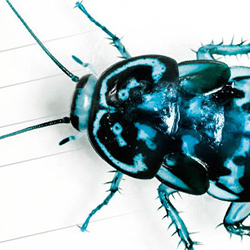 "It's the cockroach of the Internet," said Jason Hirschhorn, chief executive of the digital curator ReDef, in a recent New York Times article. "It's a great place to get in front of people who are interested in what you have to say."
What is this "cockroach of the Internet" that's touted by media mavens and welcomed by consumers?
Surprise, email haters! It's email newsletters—"the 40-year-old technology that is not going away for very good reasons."
Email is a medium that has not only survived against all odds, but has thrived. More than 838 billion marketing messages were delivered in 2013! A Quartz study found 60% of global executives read an email newsletter as one of their first three news sources they check daily—more than twice as high as news apps.
An email newsletter done right can be a very lucrative marketing tool for your business.
Follow the best practices in this article and watch your email newsletter thrive.